Mental Math
Mental Math is a multiplayer game where math students practice arithmetic, while their car races across the screen.
Up to 8 students can compete across a network.
Record times are saved.
The game is written in WPF (C#) using an MVVM pattern. TCP Sockets are used for multiplayer, while a Web API is used for record keeping and match making.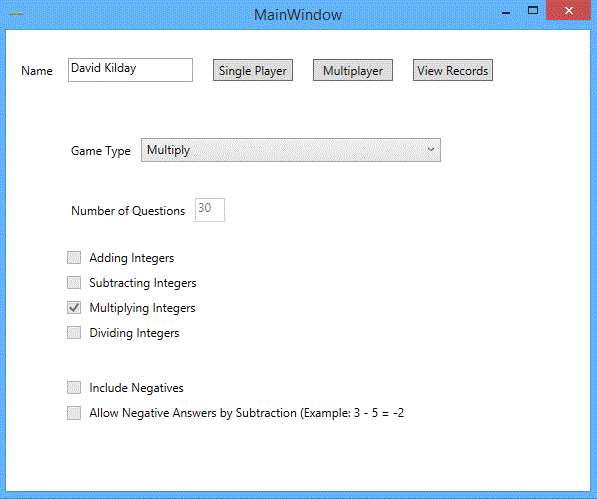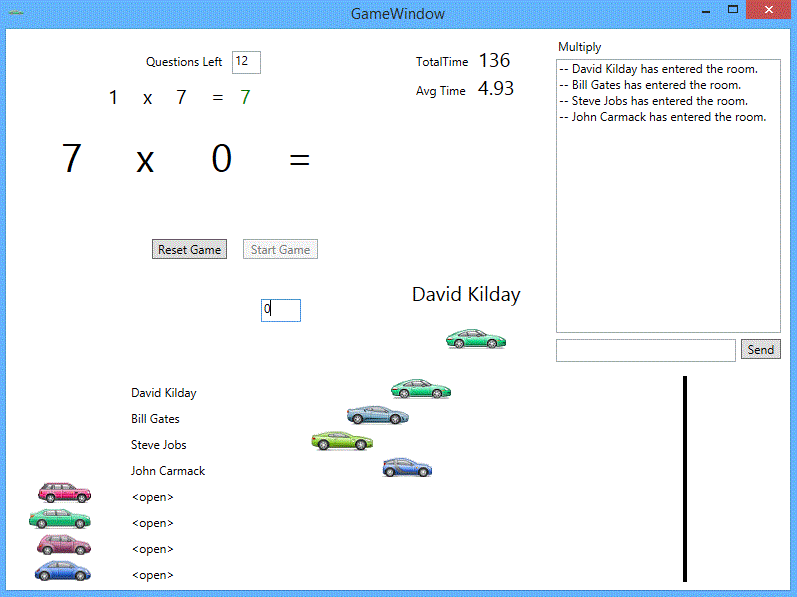 Download Mental Math New Version posted 12-22-13